The StarkConductor blog has been around since August 2020, and since then a number of articles have come together. To make browsing as convenient as possible, this page is divided into three sections: At the top you can use the search function to find articles. After that, you will always find the 3 most recent articles. Finally, you will find all articles sorted by category.
If you would like to be notified by e-mail when a new article appears, please subscribe to my newsletter.
Have fun reading!
Jonathan Stark
The 3 most recent articles
Here you will always find the 3 most recently published articles.
Gustav Holst's career was like a roller coaster ride: major failures alternated with minor successes.
Read more »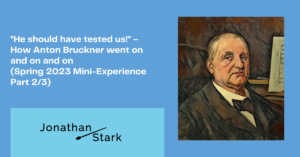 In this article you will learn why Anton Bruckner was one of the "Prussian tin soldiers" among composers: he just went on and on.
Read more »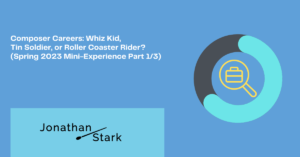 Some composers had great success early in their lives – they were whiz kids. But there were also composers with very different career paths…
Read more »
The Mini-Experiences are anecdotes from classical music in story format. Four of them are published per year.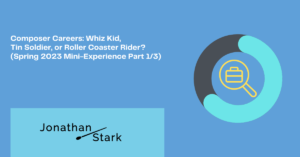 Some composers had great success early in their lives – they were whiz kids. But there were also composers with very different career paths…
Read more »
These articles are about everything to do with Bach, Mozart, Beethoven and many other composers.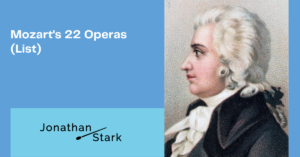 Mozart created 22 stage works in his lifetime. Among them are world-famous 'evergreens' such as The Magic Flute and Don Giovanni. But many Mozart operas are also completely unknown, or have you ever heard of the 'Goose of Cairo'? All 22 Mozart operas can be found in the following list.
Read more »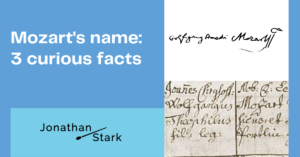 The name Wolfgang Amadeus Mozart is world famous. However, behind this name are all sorts of curiosities that are little known. Three of them I present to you here.
Read more »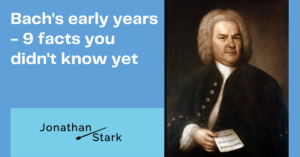 For a long time, virtually nothing was known about Johann Sebastian Bach's early years. Since the mid-2000s, however, the sources have been getting better and better. Reason enough to take a closer look at Johann Sebastian Bach's childhood and teenage years.
Read more »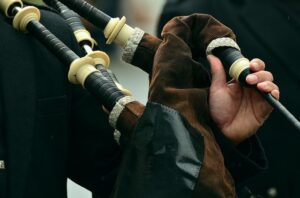 Have you ever asked yourself where great composers got their ideas from? No doubt: a thorough education, a solid mastery of the craft of composition and an untiring will to work have always been decisive. But sometimes great composers have simply copied.
Read more »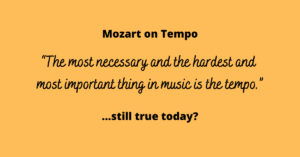 "The most necessary and the hardest and most important thing in music is the tempo." Wolfgang Amadeus Mozart wrote this in 1777 in a letter to his father. Is it still true today?
Read more »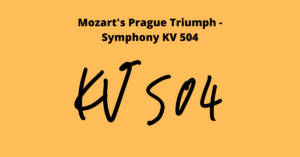 On January 19, 1787 Wolfgang Amadeus Mozart experienced perhaps the most triumphant evening of his life. What had happened?
Read more »
Orchestras and concert halls
This is where classical music resounds! Interesting facts about orchestras and concert halls from all over the world.
Would you like a little more singing? Then this is the right category for you.
Papageno is half man and half bird, loves wine, women and music and is the secret star of Mozart's Magic Flute. In this blog post you will learn more about Papageno and his role in perhaps Mozart's most famous opera.
Read more »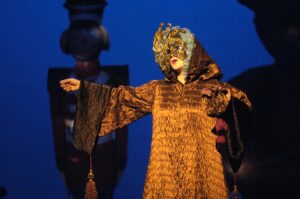 Singspiele were extremely popular in the opera houses of the 18th century. But what is a Singspiel anyway? Find out in this blog post.
You can also read why the middle class of the 18th century preferred to go to the Singspiel instead of the court opera, how Joseph II set up what was perhaps the first cultural funding pot of all time, and which Singspiele you absolutely have to know.
Read more »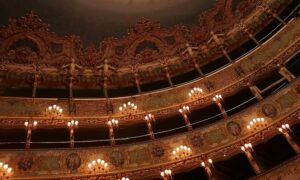 The Teatro La Fenice in Venice is one of the most important opera houses in the world. To be able to build and maintain this good reputation, perseverance and optimism were necessary – because this opera house has been burned down and rebuilt several times. In this blog post, I tell the story of Teatro La Fenice. A drama in three fires.
Read more »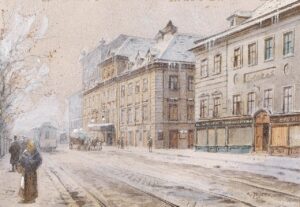 Suburban stage, world centre for German-language musicals and Vienna's third opera house: the Theater an der Wien can look back on a truly eventful history. A portrait.
Read more »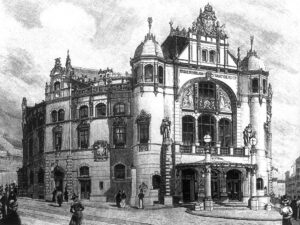 122 years ago today, the Volksoper Wien was opened. A few thoughts on the history and tradition of this diverse house.
Read more »
In today's blog post I present three cultural construction sites in Germany. These are "construction sites" in the truest sense of the word – the opera houses in Bayreuth and Stuttgart are being renovated, and a new concert hall is being built in Munich.
Read more »
Musical background knowledge, presented in an understandable way.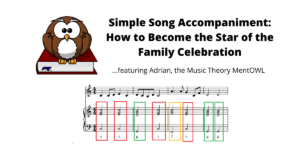 Family celebrations are an exciting thing. If there are small children in your family, you know that singing the theme tunes of current children's series is always highly appreciated. Wouldn't it be practical if you could spontaneously sit down at the piano to accompany a song? Together with Adrian, the Music Theory MentOWL, I'll show you how to do it.
Read more »
Imagine you're Beethoven. You must captivate your audience with your melodies. How do you do that? Fortunately, you have a toolbox full of compositional tricks at your disposal. One of them is syncopation.
Read more »
News from the classical music industry, interviews with colleagues and more of everything that is happening in the exciting world of classical music.
Insights into the mysterious craft/art of conducting.