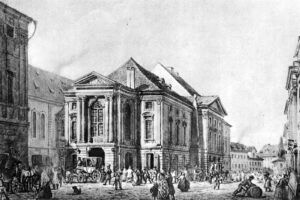 A theater in which two Mozart operas were premiered? A theater that opened with a Lessing play? A theater in which a national anthem was born? In fact, there is one in which all this happened: the Prague Estates Theater.
Read More »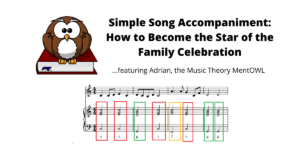 Family celebrations are an exciting thing. If there are small children in your family, you know that singing the theme tunes of current children's series is always highly appreciated. Wouldn't it be practical if you could spontaneously sit down at the piano to accompany a song? Together with Adrian, the Music Theory MentOWL, I'll show you how to do it.
Read More »
Imagine you're Beethoven. You must captivate your audience with your melodies. How do you do that? Fortunately, you have a toolbox full of compositional tricks at your disposal. One of them is syncopation.
Read More »