Many composers' recipe for success was their daily routine. The British composer Benjamin Britten (1913–1976) loved to follow a precisely planned daily routine. Find out what a typical day in Benjamin Britten's life looked like in this article.
What you will read in this article:
Benjamin Britten's Daily Routine – "rather strict"
We often hear that artists need "inspiration" to work. Benjamin Britten could do little with this attitude. He sat down at his desk at fixed times to compose – hour after hour, day after day.
Just as firmly scheduled, however, were recreation times. Regular walks and the typical British teatime simply had to be. An ordinary day in Benjamin Britten's life looked like this: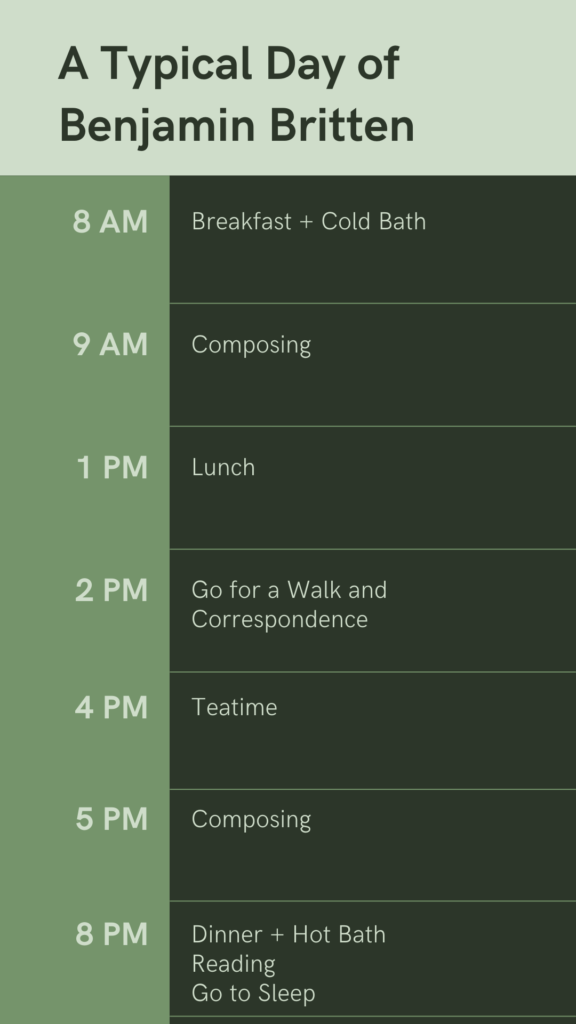 Britten started the day with a cold bath. In the summer, he liked to go for a swim instead. He had a breakfast of boiled eggs and drank tea before immersing himself fully in his work for four hours.
Those four hours in the morning may have been Britten's most productive work time. For many composers (and other creative people), it was and still is common to devote themselves entirely to work in the morning without interruption.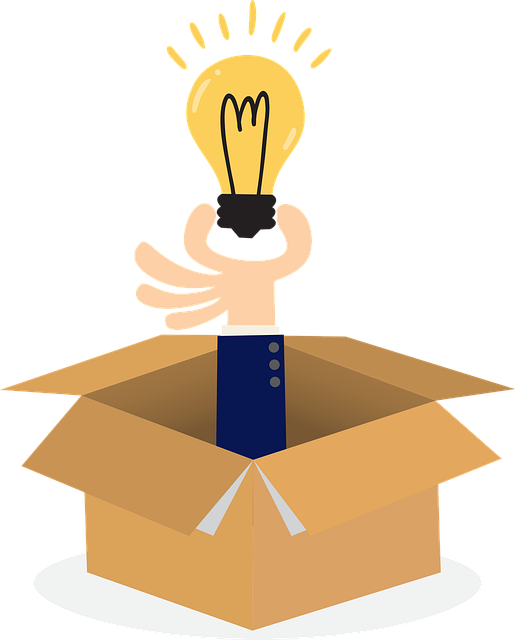 The mornings of Ludwig van Beethoven and Wolfgang Amadeus Mozart were quite similar.

Mozart, however, was already finished composing by 9 a.m. – he was forced to compose between 6 a.m. and 9 a.m. because he was teaching students between 9 a.m. and 1 p.m.

Author Thomas Mann was also among those who worked through a large block of work in the morning.
At 1 p.m., Benjamin Britten had lunch with his longtime life partner Peter Pears.
In the afternoon, Britten took a more relaxed approach. A walk in the countryside was followed by working on correspondence, especially answering letters. Of course, the classic teatime between 4 and 5 p.m. was not to be missed.
After these relaxing hours, Britten sat down at his desk again at 5 p.m. to work until dinner. After dinner, Britten ended the day with a hot bath and a short bedtime reading. He went to bed quite early – to start the same routine all over again the next day.