A theater in which two Mozart operas were premiered? A theater that opened with a Lessing play? A theater in which a national anthem was born? In fact, there is one in which all this happened: the Prague Estates Theater.
What you will read in this article:
The Estates Theater at the fruit market in Prague's old town is a proud building. Hardly any other theater of comparable size could have been so important for the opera and drama culture of the 18th century. With 664 seats and standing room for 20 to 40 people, it is not a large building, but nevertheless it is the birthplace of numerous successes and legends.
Celebrity the first: Mozart in the Estates Theater
Wolfgang Amadeus Mozart probably had only positive associations with this theater (which at that time, in honor of its builder Franz Anton Graf von Nostitz-Rieneck, still bore the name "Count Nostitz's National Theater"). Here he conducted his "Figaro" in 1787 and played his way into the hearts of the Prague audience with a sensational Akademie.
In the same year he conducted the premiere of his "Don Giovanni" at the Estates Theater, as he did four years later with "La clemenza di Tito". Legend has it that the overture of "Don Giovanni" was only completed just before the premiere – the Prague musicians played prima vista.
Celebrity the second: Lessing in the Estates Theater
Another important figure of dramatic history and contemporary of Mozart is also associated with the Prague Estates Theater: Gotthold Ephraim Lessing. The house at Prague's fruit market opened its doors to the public in 1773 with a performance of Lessing's tragedy "Emilia Galotti".
Lessing's "Emilia Galotti" and Mozart's "Figaro" – both pieces are works of the Enlightenment and criticize the social order prevailing at the time based on the French model. Their success in Prague can tell us a lot about the enlightened attitude of the Prague population in the 18th century.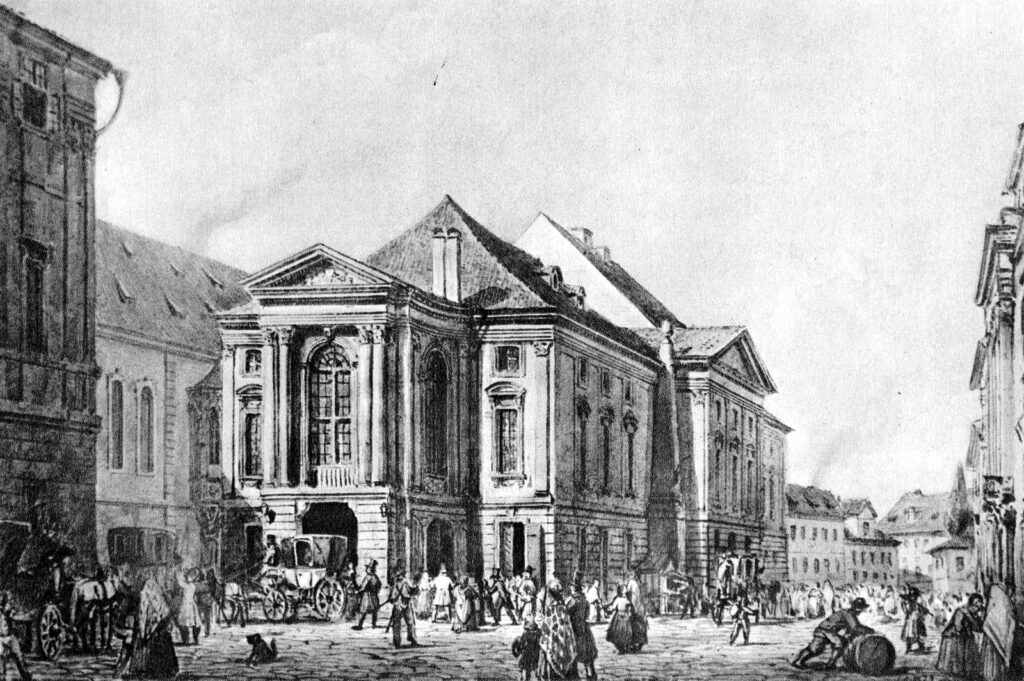 Birthplace of a national anthem
The fact that Prague's Estates Theater is the birthplace of a national anthem also fits in with this. During a performance of the play Fidlovačka by Josef Kajetán Tyl, the audience was so enthusiastic about the song Kde domov můj that the song was later declared the Czech national anthem.
The Prague Estates Theater today