122 years ago today, the Volksoper Wien was opened. A few thoughts on the history and tradition of this diverse house.
What you will read in this article:
Birth of the Volksoper: building boom and enthusiasm for the monarchy
Two phenomena had a huge influence on the appearance of the city of Vienna at the end of the 19th century: an unprecedented building boom and the enthusiasm of the Viennese for their emperor. Combined these two phenomena led to the construction of today's Volksoper Wien in 1898.
The building boom was triggered by the removal of the Viennese city wall, which in the 19th century was not only militarily obsolete but also stood in the way of urban development. Vienna was growing fast – consequently the city wall was taken down, which created a lot of space for new buildings.
The Viennese appreciated the unagitated policy of their Emperor Franz Joseph I. The influential Austrian writer Stefan Zweig once described the reign of Franz Joseph I as the "Golden Age of Security", which illustrates the high value placed on the factors of security and stability at that time.
Franz Joseph I was in office for a very long time. In 1898 he celebrated the 50th anniversary of his reign, which, together with the prevailing building boom in Vienna, gave rise to the construction of a new theatre in honour of the emperor. The Kaiserjubliäum-Stadttheater – today's Volksoper – was built in just ten months and inaugurated on 14 December 1898.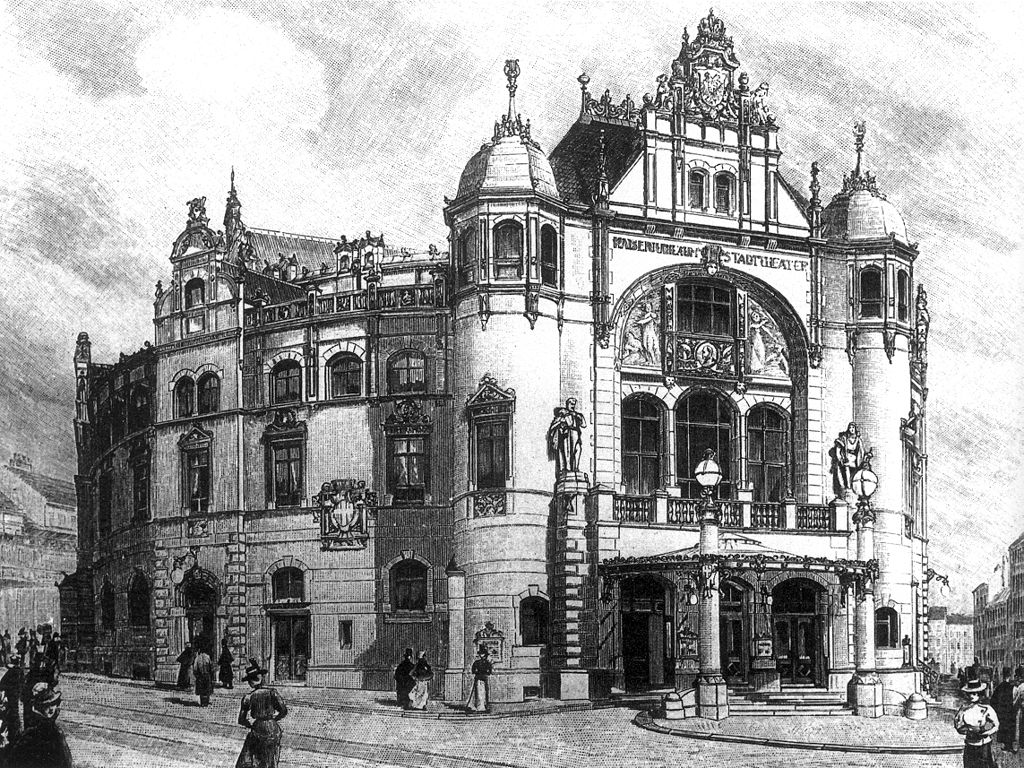 From Spoken Theatre to Music Theatre
At first, only spoken theatre plays were performed in the Kaiserjubiläum-Stadttheater. From 1903 onwards, the then director Rainer Simons implemented far-reaching changes: He engaged the Austrian composer and conductor Alexander von Zemlinsky as Kapellmeister and scheduled the first play operas.
But it did not stop with the play operas: encouraged by the lively public response, Simons and Zemlinsky also included the so-called "grand operas" in the repertoire from 1906 onwards. As a result, both Puccini's Tosca (which is one of the most famous operas by Puccini and one of the most frequently performed operas today) and Richard Strauss' Salome received their Viennese premiere at the Volksoper Wien.
Volksoper Wien: Diversity as a top priority
It is this diversity of genres that has distinguished the Volksoper Wien to this day. From September to June, the four genres operetta, opera, musical and ballet are served in this house – almost without exception evening after evening. The Volksoper Wien is also considered the world's leading operetta house.