Sometimes, as an artist, you simply have to know the right people – it was no different in Mozart's day. Many of Mozart's Viennese patrons are still famous today, for example Gottfried van Swieten, a Habsburg diplomat. In Prague, however, Mozart was actively supported by a couple who are hardly ever spoken of today: the Bondinis.
What you will read in this article:
Pasquale and Caterina Bondini – a Theatrical Couple
Pasquale and Caterina Bondini had been married since 1773. While hardly anything is known about Caterina's life before 1773, it is known about Pasquale that he was already active as a bass buffo and opera director in the 1760s.
Today one would probably say that Pasquale was an extremely good "networker". By skillfully forging influential relationships at the Dresden court, he succeeded in being appointed general director of the Dresden court theater.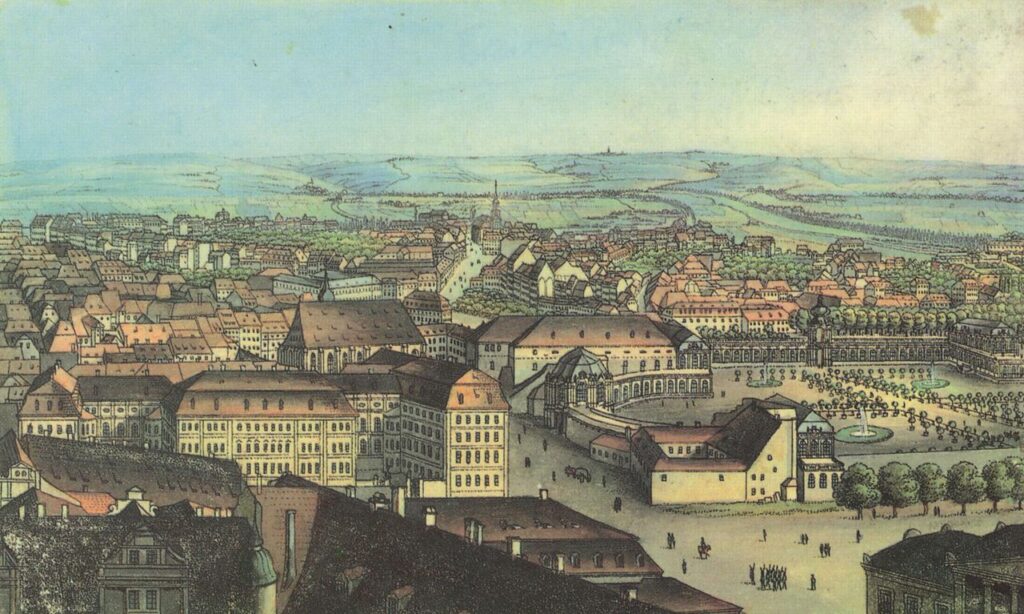 In Dresden, Pasquale performed the most significant, but also the most controversial plays of his time. He excelled not only as an opera director, but also as a drama director, so that Dresden soon became a stronghold of Shakespeare worship. Actors from all over the world made pilgrimages to Dresden to get inspiration from the Dresden performances of Hamlet or Macbeth.
Thanks to Pasquale's connections, the Prague nobility entrusted him with the direction of a new opera company in 1779. Cue for Caterina Bondini: Pasquale's wife joined the newly founded opera ensemble as a singer in 1784. The ensemble developed over several stages into what is today the Prague Estates Theater.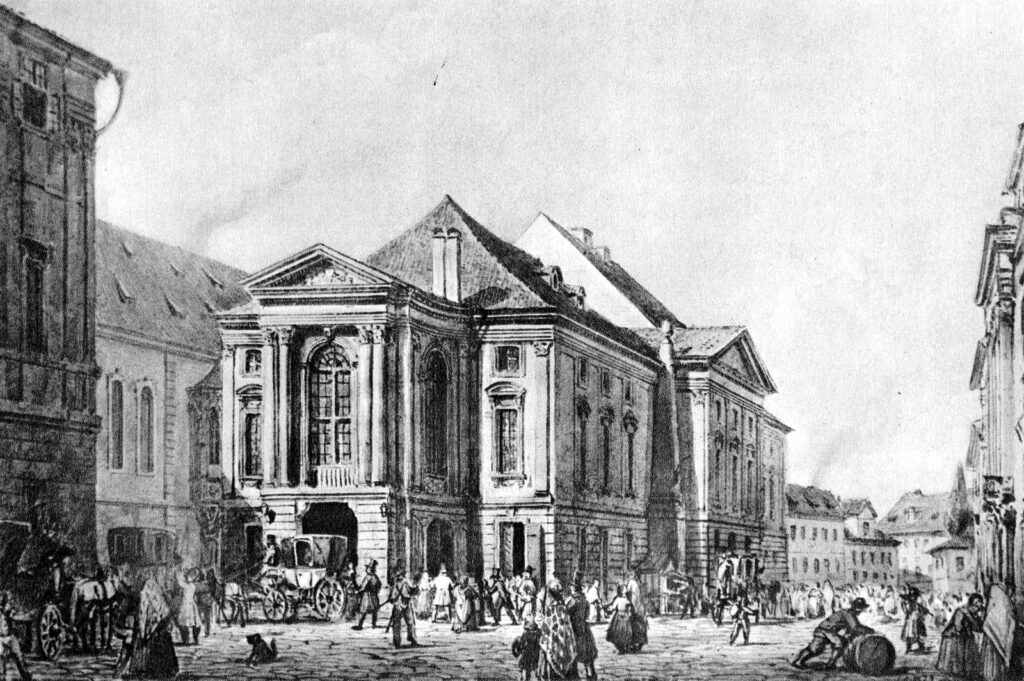 Between 1784 and 1786, the Bondinis enjoyed numerous successes with the Estates Theater – Caterina as a celebrated opera singer, Pasquale as a respected theater director. Then, in 1786, Pasquale had a brilliant idea….
How the Bondinis started the Mozart Hype in Prague
Mozart's opera Le nozze di Figaro had premiered in Vienna on May 1, 1786. However, the opera did not really catch on in the Viennese repertoire. This was probably mainly due to the fact that another opera, Una cosa rara by Martín y Soler, was premiered, which proved to be a resounding success with audiences and outstripped Figaro.
(By the way, have you ever seen Una cosa rara on an opera schedule? Exactly. Tastes seem to change… 😊)
Pasquale Bondini, however, realized that the music could hardly be the reason why Figaro was not a success. So what did the smart opera director do?
He brought Mozart to Prague and gave the then 30-year-old composer probably the greatest triumph of his life. Caterina Bondini sang the role of Susanna in Figaro, which was enthusiastically received by Prague audiences. (Read more about Mozart's Prague triumph in this article).
As a capable businessman, Pasquale immediately commissioned Mozart to write the next opera – it was to be Don Giovanni, which was premiered in Prague the following year. In Don Giovanni, Caterina again took on a role: she sang Zerlina, while the very young Luigi Bassi played the title role.